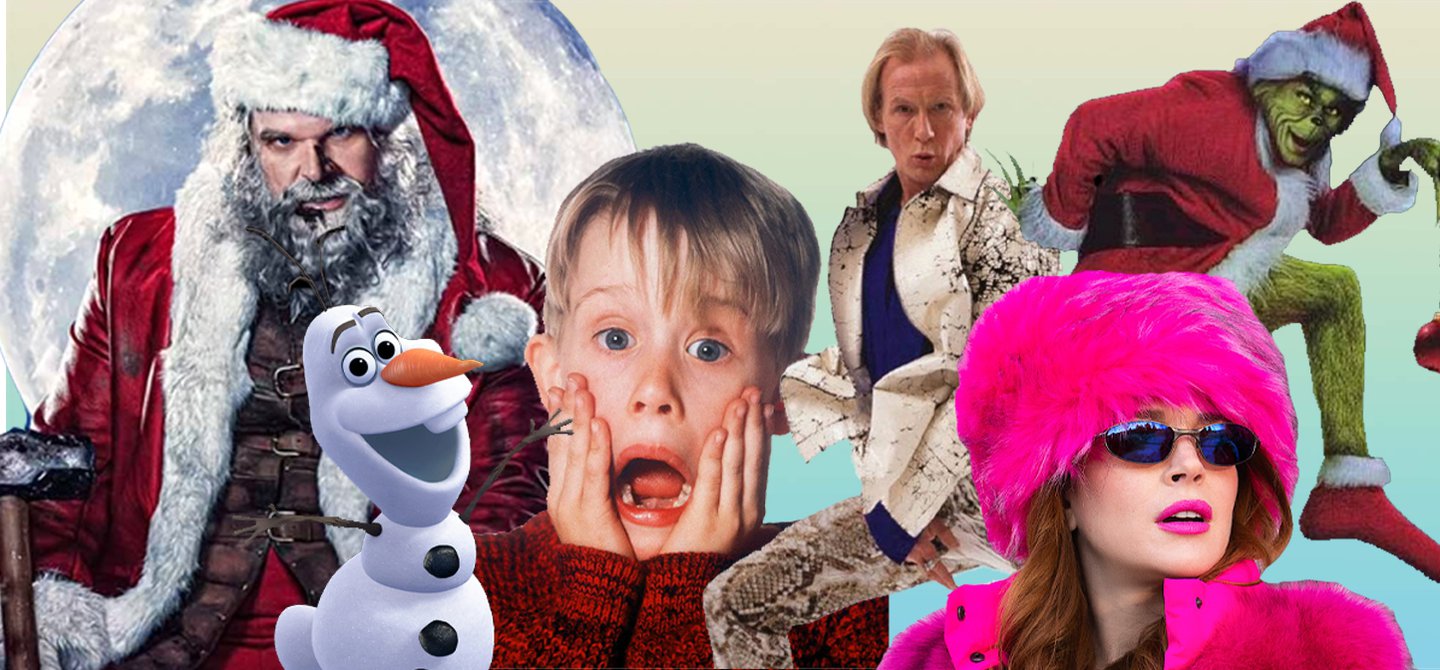 Those Christmas movie feels

Caitlin on Dec. 13, 2022
Christmas is really the most wonderful time of the year, and what better way to spend it than getting cosy and pressing play on your favourite holiday film with the whole whānau. As magical as these movies can be it is always important to check the rating and content warning before pressing play.
Whether it's a brand new film or an old favourite make sure everyone is comfortable with what you choose - especially younger tamariki. We all love passing down family traditions but everyone has a line when it comes to what they watch. The easiest way to keep everyone safe and happy is to be informed and know each other's likes and dislikes.
We have added some information below to a few old and new favourites that a lot of us will be watching during the festive season:
How the Grinch Stole Christmas
PG | Parental guidance recommended for younger viewers
Prime Video
Starting off strong with Ron Howard's Grinchiest Grinch performed by the incredible Jim Carrey. While this film is an absolute classic, there are some scenes that younger tamariki might find a bit scary. Parental guidance is important as this particular Grinch is extra mean and extra extra to watch. He contorts his body and face, insects crawl between his teeth, he makes freaky noises and he literally eats glass. Before pressing play let your tamariki know that even though he can be a bit freaky the ending is positive. Remember, spoilers don't matter when it comes to things like being scared. The goal is for your whānau to sleep well on Christmas Eve, and stay awake looking for Santa and not fearing the Grinch.
Special mention: The Grinch in the 2018 "Dr. Seuss' The Grinch" animation film is a bit grumpier and a little less freaky so that could be a good place to start for kids who tend to get scared more than others: G | Suitable for general audiences.
Love Actually
M | Offensive language & nudity
Netflix
Known as one of the top contenders for the best Christmas movie ever (queue the haters with their pitchforks), Love Actually is the movie that really showed us that Christmas is all about love. While the M recommendation means technically anyone can watch this, Love Actually isn't the best film to throw on with younger tamariki in the room and is more suitable for mature audiences.
Along with different sex scenes, frank nudity pops up randomly on-screen, so maybe watch with whānau members who you are ready to have the 'sex talk' with or at least feel comfortable explaining what some professional body doubles have to do.
Violent Night
R16 | Violence and offensive language
For those of you who are a little less about the love and here for the action and violence, this one's for you. But before hitting the play button, consider that this one is age-restricted and includes some pretty gory and bloody violent scenes. Everyone in the room needs to be over 16 and comfortable with this type of content. It's important to consider that just because it might float your boat, doesn't mean others will vibe it the way you do.
Shout out to all you 'Die Hard' fans - DIE HARD IS A CHRISTMAS MOVIE, FACT.
Home Alone
PG | Violence
Disney+
The world's favourite cheeky little troublemaker should always be on the list of must-watch Christmas films but there are some things to take into consideration. Because home invasion can be a scary idea for the little ones reassure them that your home is safe and set some plans in place for your child if they ever do find themselves alone. And remember, during the film if anyone is really scared, turn it off.
Think back to when you first watched Home Alone. Did you also start eying up the washing machine, wondering how you could successfully trap someone inside it? Kevin has some fantastically great/dangerous ideas. While this is fun to watch perhaps make sure that your kids aren't considering setting up elaborate booby traps and zip lining from the house to their treehouse.
Side note: Perhaps it's worth mentioning that Kevin doesn't exactly talk to his family and his parents with respect in mind, and while we love his precocious ways, if any of our kids spoke like that we would be less than impressed. So to avoid getting verbally slam-dunked the next time you say no, it is probably a good idea to raise his behaviour as an issue with your tamariki while watching the film.
Olaf's Frozen Adventure
G | General audiences
Disney+
Release your inner Disney princess and Christmas caroller by watching a short film from the Frozen franchise. This one has the little kiddos in mind and while it might not be everyone else's top pick it does offer great opportunities to teach some critical thinking. Asking questions like "who are your favourite and least favourite characters?", and why, is an easy way to encourage tamariki to think about what they are watching - and this type of thinking will come in handy as they get older and watch more challenging stuff.
Falling for Christmas
PG | Adult themes and coarse language
Netflix
It wouldn't be a complete Christmas movie list without a bit of cheese and who better to bring that than a spoiled heiress who has a skiing accident and loses her memory. Sometimes these films can be a bit of an eye roll but that means it's easy to talk about what is realistic (and what's not), and talk about clichés and stereotypes. For example, it isn't in your best interests to wear 4 inch heels to walk in the ice and snow.
Whatever you are watching with the whānau these holidays, make sure that you make informed choices with everyone in mind. Watching together means that there are great opportunities to encourage critical thinking. Just make sure to check out the ratings, content warnings and be prepared to kōrero about what you see. Merry Christmas and happy viewing, Aotearoa.
Further reading
Subscribe to our blog
Stay up to date with the Classification Office blog.