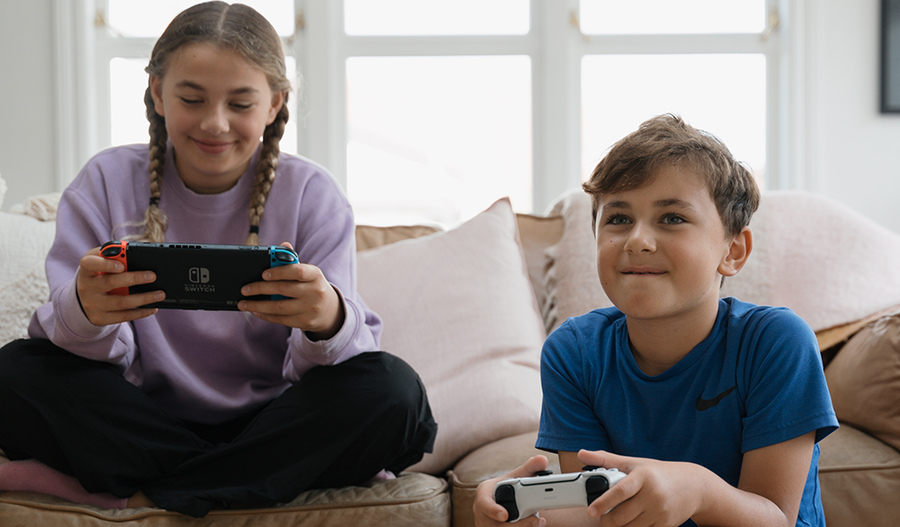 Why do some games have NZ classifications but others don't? The answer is that not all games need to come through Te Mana Whakaatu – Classification Office for classification. So not all games sold in Aotearoa have a NZ classification or rating.
We know from Interactive Games & Entertainment Association research that online/downloadable games are increasingly popular in New Zealand, and mobile phones are the most common devices for playing games.
However, usually only physical media is covered by the Films, Videos, and Publications Classification Act 1993. This means that most games sold as downloads, apps or online-only don't have NZ ratings and classifications displayed. Games that don't have content that might get an R rating also don't get rated, online or not.
The gaming industry often displays international ratings information where it is available. However this often doesn't look like our well-known NZ rating and classification labels so it can sometimes be difficult to understand.
We've put together a glossary to decode what these international ratings mean when compared against our current classification system. This is a general guideline intended to help caregivers make meaningful decisions for their whānau. Remember that some games that are available overseas may be restricted here, and vice versa.
International classification systems
PEGI (Pan-European Game Information)
PEGI is a European video game content rating system developed by the Interactive Software Federation of Europe (ISFE). PEGI ratings are used in 41 countries and are based on a code of conduct which every publisher using the system agrees to.
ESRB (Entertainment Software Ratings Board)
ESRB is a North American self-regulatory organisation that assigns age ratings and content warnings for games. The ESA is the trade association of the video game industry in the United States.
International classifications with nearest or similar NZ age ratings
General guideline for the PEGI system
3 = G (General audience, all ages)
7 = PG (Parental guidance)
12 = PG – M (Parental guidance, Mature audiences)
16 = M – R13 (Mature 16 and older, Restricted 13 and older)
18 = R13 – R18 (Restricted 13 and older through to Restricted to 18 years and older)
Examples
The Assassin's Creed series varies from R13 to R16 (under the NZ classification system), as the (mostly) historic setting and dramatised action means the impact is relatively limited. However, every game in this series is classified as PEGI 18.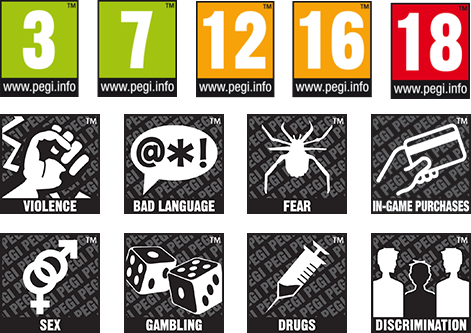 A visual guide to the PEGI labels
General guideline for the ESRB system
E (Everyone) = G
E10+ (Everyone 10+ years old) = PG
T (Teen) = M (some rare cases might reach 13)
M17+ (Mature 17+ years old) = R13 – R18
AO* (Adults only 18+ years old) = R18 (or banned, e.g. Manhunt 2)
*An ESRB rating of AO is rare for retail games, as few stores will carry them.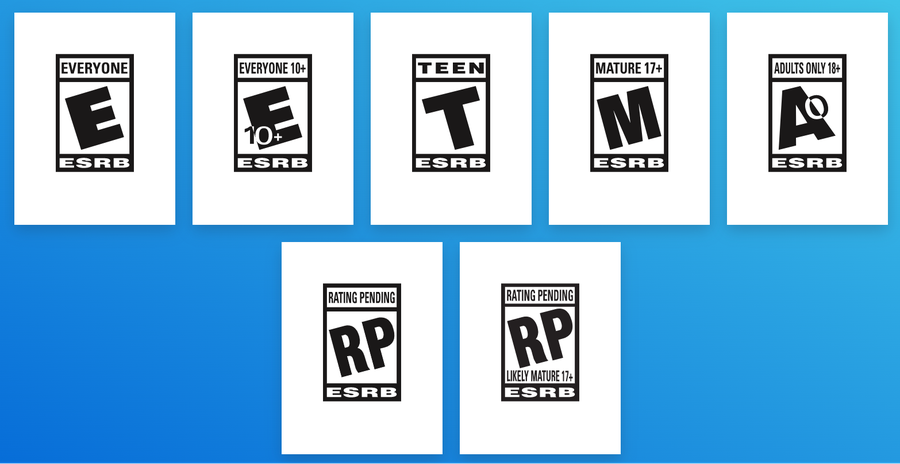 A visual guide to the ESRB labels
Was this helpful?
If you'd like to know more about this topic, get in touch. We're happy to help.