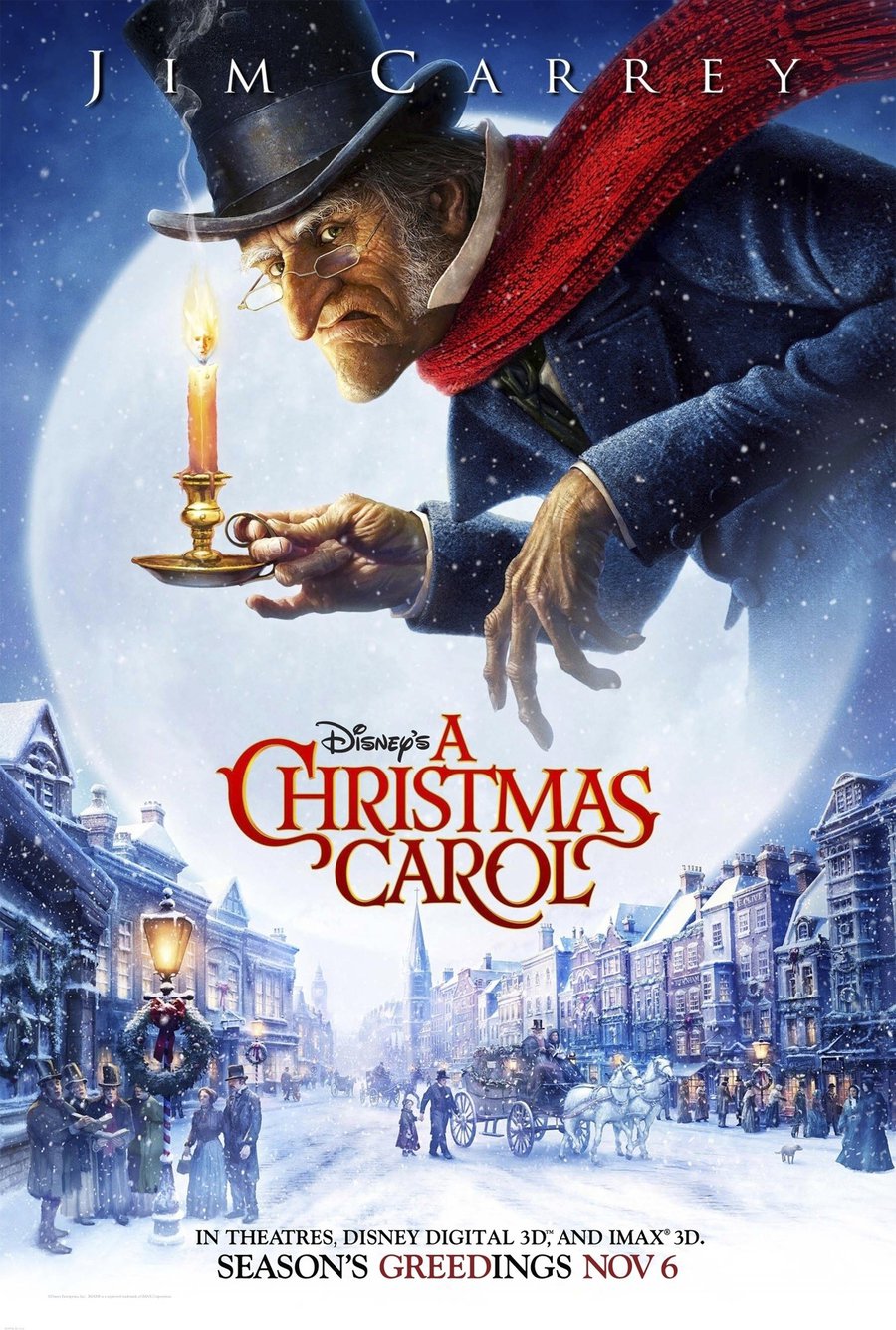 Rating changed
Complaints lead to rating change from PG to M.
Under the Films, Videos, and Publications Classification Act 1993, if a film receives an unrestricted rating in Australia (such as G, PG or M) then it is automatically given the same rating in New Zealand. This is why Disney's A Christmas Carol was released in New Zealand with the rating 'PG: Some scenes may scare very young children'.
Find out more about the cross-rating process
While pretty much all films that are released in New Zealand have New Zealand classifications (there are a few exceptions), not all of these films have been seen by the Classification Office.
Films which have received a G, PG or an M classification in Australia will automatically be assigned the same rating in New Zealand. This process is called 'cross-rating' and is done by the Film & Video Labelling Body (based in Auckland).
If the film has not been classified in Australia, but has been given an unrestricted classification in the UK (a U, PG or 12) then the Labelling Body will base the New Zealand classification on that.
The Classification Act only recognises the Australian and British classification systems – it doesn't take into account the classifications given in any other countries.
It's important to note that cross-rating only applies to unrestricted films.
The plot
The film is a retelling of a classic Christmas story.
Disney's A Christmas Carol tells the story of an experience which changes a horrible, grumpy, mean old man into a kind and compassionate person.
Ebenezer Scrooge is visited by the ghost of his business partner, Jacob Marley, who tells him that he will be visited by three more ghosts. The Ghost of Christmas Past shows Scrooge visions of his youth and how he became greedy and obsessive about his own wealth; the Ghost of Christmas Present shows Scrooge that Tiny Tim, the son of his employee, is sick and will soon die; the Ghost of Christmas Yet to Come shows Scrooge the consequences of his greed.
Scrooge wakes to find that it is still Christmas Day. A changed man, he runs into the town giving donations wherever he can. With the guidance of the three ghosts, he has realised the importance of family, happiness and the Christmas spirit.
Complaints
When Disney's A Christmas Carol opened in cinemas in December 2009, the Classification Office received complaints from parents who had taken their children to see the film. They told us their children were frightened by the film, and that the scary content was not suitable for a PG rating. Parents also felt that advertising for the film had been misleading as it did not show any of the scary or dark parts.
---
My children were reduced to tears and we left after about an hour of the movie. They have been anxious and not slept well since. They have seen numerous PG movies and some M ... but have never been exposed to such disturbing and terrifying images. I am concerned that this film is marketed at young children and their parents, but is simply not suitable. I think this film may be doing real emotional harm to children 10 and under.
Parent of 6- and 9-year-old children
---
This movie is not suitable for children under 9 at all. I was under the impression that, yes, there would be ghosts (I know the Dickens plot) but that it would have good morals and be light-hearted. It is a dark movie with dark atmospheric music. It is also so realistic that the characters are more scary than your average animation. It is also not the sort of scare (like a sudden noise) that you get over. There were images in that movie that could stay with you well after you've gone to sleep.
Parent of a 9-year-old child
Classification submission
A member of the public submitted the film for classification.
Because Disney's A Christmas Carol had been cross-rated, it had not been examined and classified using New Zealand's classification criteria. The Classification Act allows members of the public to ask the Chief Censor for permission to have cross-rated films assessed using our criteria. That's what happened in this case.
In his submission to have the film classified, the member of the public explained that the content of Disney's A Christmas Carol film was not of the same level as other PG films.
---
Despite the PG rating comparable with movies such as Alvin And The Chipmunks and other similar movies, this movie contains prolonged scenes of horror imagery. It is a disturbing and frightening movie and quite unsuitable for children. It is marketed as a Christmas family movie and this is most misleading. We attended the movie based on the benign trailer ad expecting it to be like other PG family films. [My children] were very disturbed and we left mid-film. I think this movie's classification should be raised to M given the violence and disturbing content.
Parent's submission to have the film classified
Classification Office staff viewed the film and assessed it using the criteria set out in the Classification Act.
We considered the impact of seeing the film in 3D at the cinema. Seeing the film in 3D increased the impact of the frightening scenes.
---
After finishing work, Scrooge walks to his house. As Scrooge approaches the door he is startled by a green semi-transparent face with flowing hair in the place of his doorknocker. He reaches out to touch it and it screams at him. Several teeth fly out toward the viewer. This scene is among several that place emphasis on giving the viewer an unexpected shock, which is enhanced with the 3D format.
Classification Office decision
The film at times uses frightening images to tell the story.
---
The film is reasonably frightening, with brief moments of pathos and humour to lighten the tone. There is considerable focus on Scrooge's terror and fear as he is led on an uncontrollable journey that includes, at one point, being shot into the stratosphere and then left to fall to earth. Scrooge's redemption at the end is uplifting but, overall, the film chooses to focus on the supernatural and frightening aspects of the tale.
Classification Office decision
Classification Office decision

M: Contains content that may disturb
The Classification Office concluded that the film was well-made, using cutting-edge computer technology to create a haunting, yet exhilarating, retelling of a classic story. However, it has elements that would scare children and material of an adult nature that children would not understand. These factors led to a New Zealand classification of 'M: Contains content that may disturb'.
'M' labels signal that a film has content that is more suitable for audiences aged 16 and over. 'M' is an unrestricted classification, so anyone of any age can still see the film. However, the 'M: Contains content that may disturb' New Zealand classification for Disney's A Christmas Carol will help people here decide if they want to see the film or show it to young children.
Glossary
Descriptive note
The extra wording on a classification label which warns people of content in the film, eg 'M: Contains sexual references and offensive language'.
Rating
A consumer advice statement given by the Film & Video Labelling Body: G, PG, or M. Ratings can be replaced by classification decisions from the Classification Office.
Ratings and classifications are shown on product labels issued by the Labelling Body, and can be searched here.
Cross-rating
A system of rating unrestricted films where the unrestricted classification from Australia or the United Kingdom is given to unrestricted (G, PG, or M) films in New Zealand.
Was this helpful?
If you'd like to know more about this topic, get in touch. We're happy to help.