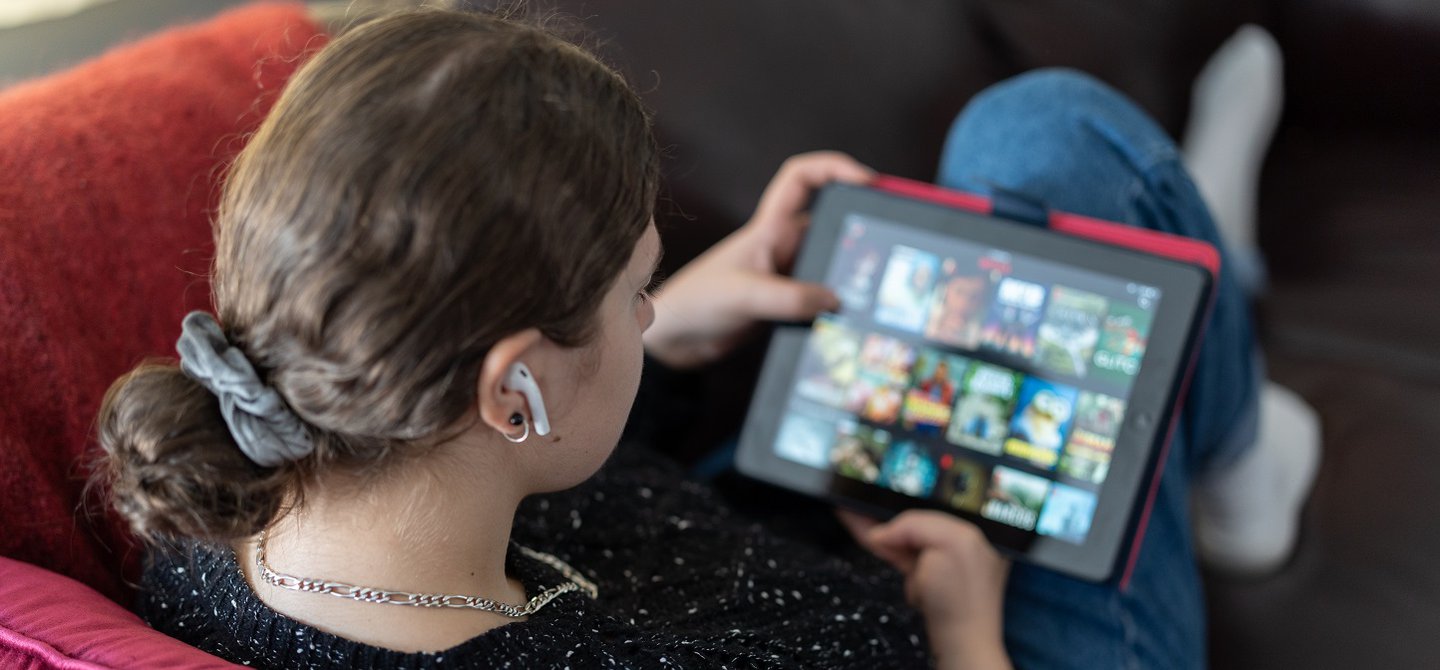 Why parental controls are your video on-demand life hack

Rebecca on Dec. 6, 2022
Our new parental controls guide is designed to help you and your family keep safe when viewing entertainment online.
In your household, in your whare, everyone knows the rules. Maybe that's shoes off at the door, washing hands before kai, or no screens at the dinner table. Each whānau has their agreed rules that work for everyone and their lifestyles. These might be unspoken rules, these might be rules that everyone has to be reminded of constantly (brushing teeth before bed – am I right?), but they're all rules meant to keep us safe and healthy.
Rules can also keep us safe and healthy when it comes to what we watch and how we watch it online. And every household is different because each person has a sensitivity, each person has a level. The rules for what you and your whānau watch at home are specific to your household.
Know your rating – you're in control
Parental controls are tools on streaming services which give you control of the types of movies and TV shows that are available to watch in your whare, whether that's for you or for your loved ones. These controls allow you to set limits and then not worry that yucky stuff might appear. That yucky stuff can be put out of view so it doesn't turn up in a search result, accidentally be selected by tamariki or appear via autoplay.
Different streaming providers have different tools. These can include kids' profiles for really young tamariki, restricted profiles for growing rangatahi, or profiles for mature viewers who want to limit more adult content in their own feed.
It takes experience to navigate the various services on offer. We've put together a summary of parental control tools currently made available by the major streaming providers in Aotearoa. Our new dedicated parental controls guide is designed to help you keep safe when viewing entertainment online, and point out where to find more detailed info from each provider.
The right decision for the right age, and what they're ready for
Some examples of situations where parental controls are super handy:
It's your first babysitting gig and the parents have said you can put a movie on for Leo, the 5 year old, to watch on the family Disney+ account.
If a profile for Leo hasn't already been created on the family Disney+ account, you can create one and set the age restriction limit to PG-level content. Only films that have a rating of G or PG will show as search options. Talk with Leo about the type of movies they like, and what 'yucky' stuff they don't like to see in movies.
Your preschooler always wants to watch cartoons on YouTube on your phone.
Install the YouTube Kids app so that any videos your preschooler has the option to watch are only appropriate for young children (G or PG level).
It's okay to not want to watch something
By knowing your limit, knowing your age ratings, and knowing how to understand content warnings, you're better placed to keep it ka pai and keep out the yucky stuff. Parental controls give you the option to choose which content level is acceptable for each viewer. You're in control with parental controls.
Our dedicated guide breaks down parental controls available on streaming platforms, gaming services, mobile devices, and for internet surfing. Check it out here.
Subscribe to our blog
Stay up to date with the Classification Office blog.