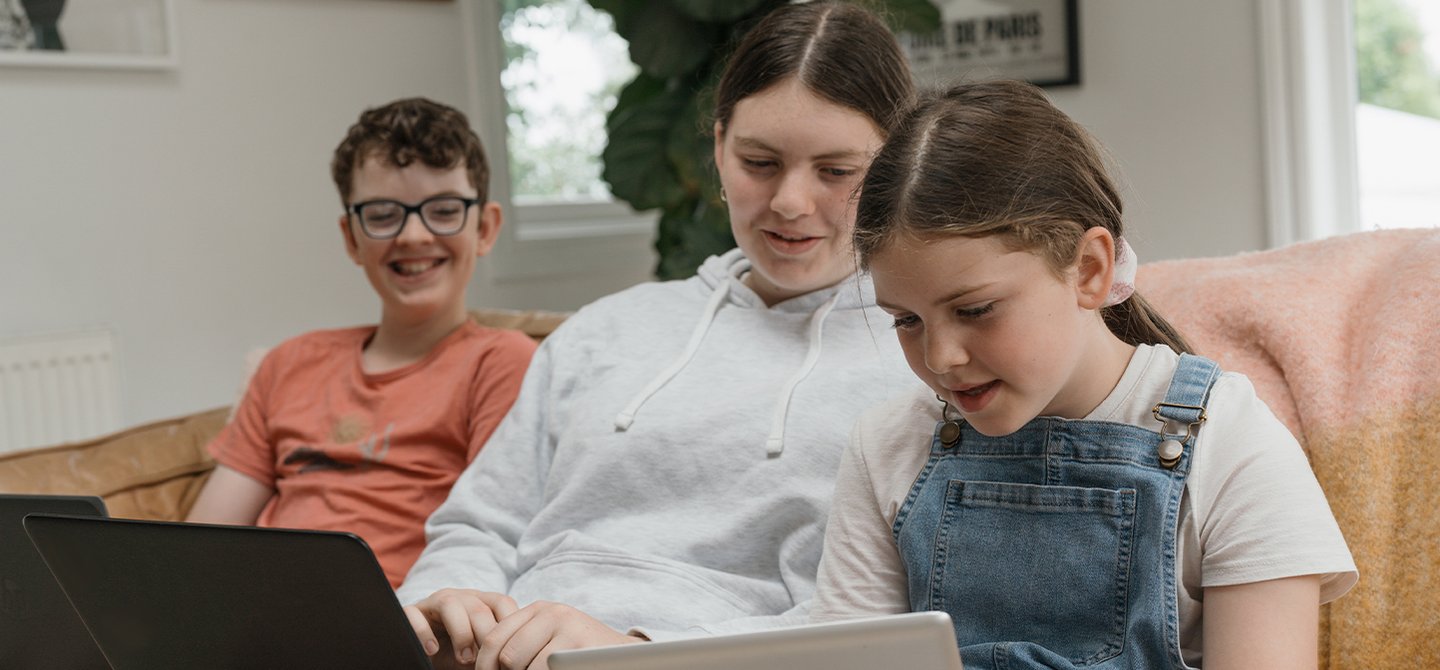 Survival Guide: School Holidays Edition

Caitlin on Sept. 27, 2023
How we are already in the third set of school holidays this year…I don't know…but hopefully this blog will give you some great tips on how to survive them safely with our good ole' friend, the screen.
It's spring, which means the weather is a mixed bag. The spring holidays make us parents feel nice and secure with summery weather, then suddenly, we are trapped inside because it's too cold and wet to venture out. So, embrace the concept of some quality screen time with your whānau, knowing that you can keep little ones both entertained and safe.
Parental controls
Parental controls are your safety hack to keeping everyone safe on the screens. They allow you to be in control, protecting your whānau from unexpectedly seeing upsetting and challenging content. They allow you to set the maximum NZ age rating for your account or profile, and you can have different profiles for different family members. Not sure where to start in setting them up? We've got you covered with our online resource guide to all the major streaming platforms.
For parents with under-fives:
Anything by Julia Donaldson that has been adapted into a film needs to be your calming go-to. The Gruffalo and Stick Man are firm favourites in our household for this very peaceful reason. There are also so many opportunities for conversations you can have with your littlies about how they can watch content safely. For more information about these conversations check out our 'The 'Bluey' parenting hack' blog.
For parents with under-tens:
The wonderful age of fighting over the remote, pillow wars and crumbs spread from one side of the couch to the other. As much as we want to close the door or plug in their headphones, take a deep breath and hold on a second. It is better that you know what they are watching in case they come across anything accidentally and need a bit of help. However, I am not suggesting that you need to subject yourself to torture and watch whichever high-pitched cartoon or YouTube star they put on. Instead use parental controls. Setting up parental controls in your home means that even if you aren't in the room your tamariki are safely viewing content that you know they are ready for.
For parents with pre-teens:
Building on from parental controls, with appropriate age limits in place, your kids reach the age where sleepovers turn into the ones where they stay up until 5am watching anything and everything, it's time for you to become the sleepover queen or king. Stock your pantry full of popcorn, lollies…all the good (bad) stuff. This is the age of discovery, which can go hand in hand with watching content that might not be age-appropriate and sometimes quite tricky. If you're close by that means you can help navigate anything challenging that stops them in their tracks. For more information about having these conversations check out our talking with young people about what they are watching resource and our Horror films, scary sounds and pesky sleepovers blog.
For parents with young people:
By this point your teenagers might not want to watch anything with you but keeping them safe with what they watch is still very important. When they're choosing something to watch or play, encourage them check out the rating and the content warning. While age restrictions are so important it's the content warning that will empower their choice. Knowing what the challenging content is ahead of time will help them decide whether to press play or not. It's not about them being young, it's about being smart and not watching something that doesn't tick their preference box or sitting through something that might leave them feeling a bit off. For more information about ratings and content warnings check our Stay informed and find a rating... blog.
Look, I love my children, but the holidays are brutal and we get that here at the Classification Office. If any device is being turned on make sure your whānau are safely viewing their chosen films and series. Now, all the best for the next two weeks, you will survive, and we will see you on the other side.
Subscribe to our blog
Stay up to date with the Classification Office blog.