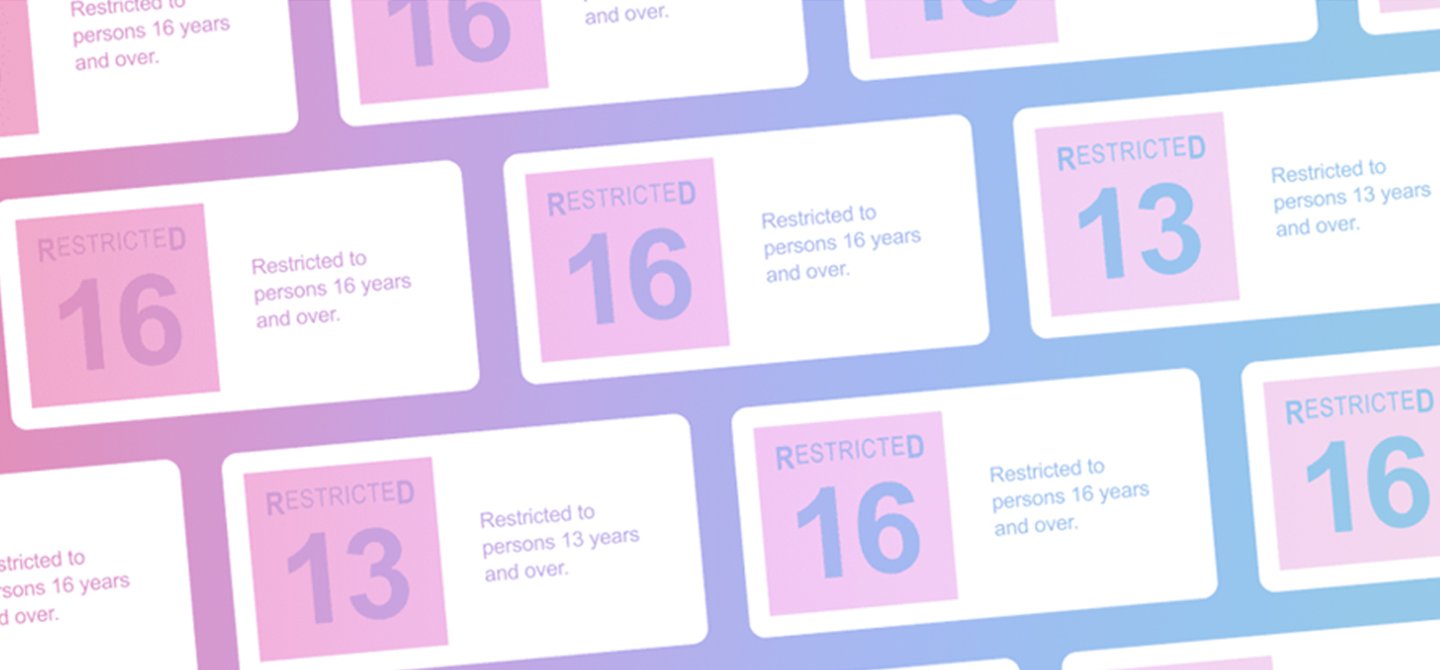 Streaming platforms, R-ratings and tricky conversations

Caitlin on Jan. 27, 2023
Everyone at school is watching it, even people younger than me!
My friends told me it's not that bad. Why not just this once?
My friend is allowed to watch R-rated movies, why can't we?
Sound familiar?
It's hard raising tamariki in a time of streaming platforms full of movies and shows. Everything is so accessible all the time, and it's a lot for young people to take in when they might not be ready for it (see our Brain Development video for more on this). And it gets more complex as kids get older and they find out that their friends' families have different rules. When it comes to age ratings for movies and shows, setting boundaries and keeping your whānau onside with your rules can be a challenge.
We want to help you navigate these discussions and keep your whānau safe and happy. It's not always easy to explain to tamariki why we have rules around what they can watch – and explaining the 'why' is key.
While age ratings are specifically set for certain ages (like 13, 16 or 18), content warnings are for everyone! Content warnings are those signposts such as "offensive language" "violence" and "content may disturb" that you see displayed next to an age rating symbol. The warnings are often quite specific about the strongest content so it pays to check.
These are really handy for our whānau but also for ourselves. The thing is, we're all different and react differently to what we see on screen and online. What somebody loves might be something that terrifies someone else. People of all ages can have different sensitivities. Helping your tamariki and rangatahi understand that everyone has their own line encourages them to think about not only what they don't like, but what their friends and siblings might want to avoid before pressing play.
Tips for parents
Kōrero tahi – Talk together. Include your tamariki when you are working out the rules around what your family watches. The younger the better! Talk about what you all like and don't like. Show them where ratings and content warnings are. This makes it easy when they come to you asking to watch something with an age rating. You can reflect together and remind them why they can't.
Mātaki tahi - Watch together. Tamariki might not be ready to watch some movies or shows on their own, and watching together can help if something makes them feel confused or uncomfortable. It's also a great opportunity to teach critical thinking.
Parental controls. They are a fantastic tool for parents. It is important to set these up on your family's favourite platforms and it is key to do this with everyone involved. This is where you can explain why, and safely set the ground rules from the start. Our parental controls guide can help you get started.
Be in control. And no, we don't mean aim to have total control of your kids. Promote this message within your whānau and encourage them to be in control of what they watch. We get that sometimes reading the rating and content warning isn't enough and some people want a clearer understanding of what a movie or show might include. Teach them that it is okay to seek out more information when choosing what to watch. Check out our Find a rating page where we break down the strongest content in popular titles. We do our best to not include spoilers but give you enough of the facts to make an informed decision about what you and your whānau watch.
Having the conversation
Even after doing everything listed above we all know that we will still have to navigate tricky conversations on why they can't watch certain movies or shows. So give these answers and ideas a go:
My friend is allowed to watch R-rated movies, why can't we?
R-rated movies can sound exciting but they might include things that you aren't ready to watch.
All families are different, but for me, I want to protect you from seeing things that might be confusing, confronting or upsetting and the age ratings help me do that.
Everyone at school is watching it, even people younger than me.
I've had a look and the content warning says it includes graphic violence. Seeing that stuff can be really upsetting and scary and I'm not comfortable with you watching it.
It can be hard hearing that lots of people have seen something that you aren't old enough to see. How about we find something similar with a lower rating? That way when you are old enough to watch it you will know if you like that genre or not.
My friends told me it's not that bad.
Everyone's lines are different. It is best to wait until you reach the right age before you make that decision in case you watch something that doesn't sit quite right.
Even your friends who seem like they can watch everything have a line and they might accidentally watch something that could make them feel a bit yuck.
We started this blog saying it is hard raising kids today. It is also just as hard growing up and feeling like your friends have it better than you do. Entering these conversations with respect and empathy is the best way forward. Even if it ends with strong emotions (or the slam of a door!), feel comfort in knowing that at least they understand why they can't watch content they aren't old enough to see.
Further reading
Subscribe to our blog
Stay up to date with the Classification Office blog.