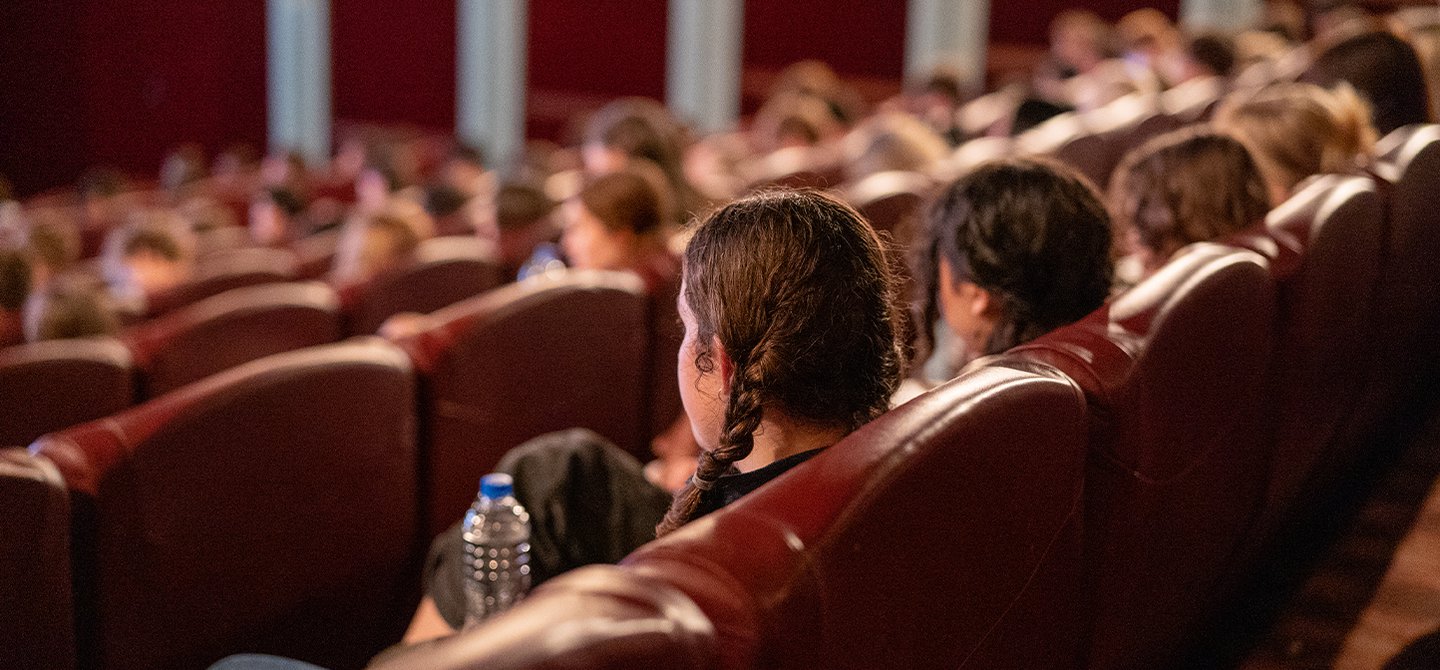 Wellington central students become censors for a day
Media studies students from the Wellington region came together to be censors for a day at a local cinema. It's the first time Te Mana Whakaatu – Classification Office have been able to run the programme since 2021 because of the Covid-19 pandemic.
"We're so excited to be able to once again offer students the opportunity to learn about and engage with the classification system in a meaningful and practical way," Deputy Chief Censor Rupert Ablett-Hampson said.
Over 130 students attended the one-day event, held at Roxy Cinema in Miramar. They learned about how classification decisions are made and then practically applied what they learned to a new release film. Wellington students were shown Cocaine Bear, a new horror comedy by director Elizabeth Banks. Meaningful discussions and sharing helped the students reflect critically on the film, ultimately reaching a classification decision.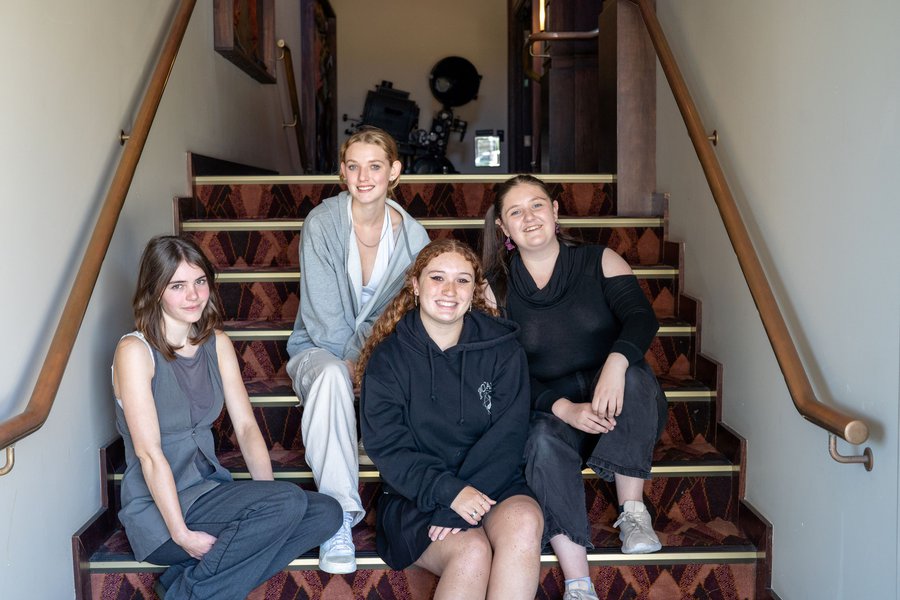 L to R: Ana Zuijderwijk, Carla Nel, Scarlett Henry, Laura Foster from Wellington Girls College | Photo credit: Rebecca McMillan
"In year 10 we learned about classifications and we did a lesson on how to classify a movie. But I had never heard about Censor for a Day so it was cool to come along and hear from the actual people. (I'm year 13 now)." said Carla Nel from Wellington Girls College.
Scarlett Henry from Wellington Girls College found learning about the classification process interesting and useful. "It will make me more conscious of what I'm watching and more conscious of what I watch with other people as well. Looking at the rating when watching with my sister or my family and actually thinking about and understanding it. I never thought to read about what the notes and why they are that rating – now I will do that more."
Censor for a Day will also travel to the South Island during Term two. Up to 600 students are expected to attend sessions in Nelson, Christchurch and Dunedin.
"We know from the feedback that this event is a valuable learning opportunity, giving students a unique insight into the world of film classification and teachers another way to kōrero about media literacy. The Office also benefits from having these conversations with young people about their views on censorship and how it affects them. We love that rangatahi are passionate about what they watch and create," Mr Ablett-Hamson said.
Media contact: Maggie Tait, Communications Manager, 027 346 9570
Subscribe to our news
Stay up to date with news from the Classification Office.