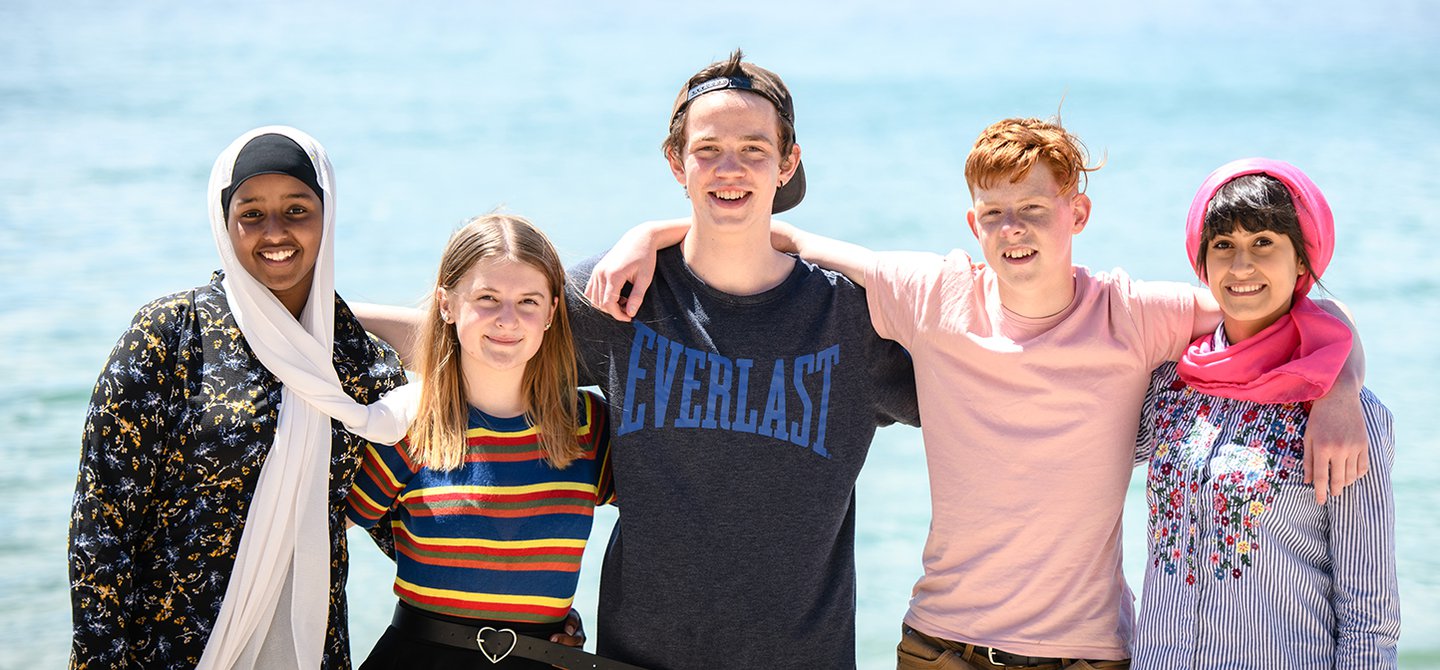 Leaders of tomorrow? Leaders of today!

Georgia on May 12, 2023
The 2023 theme for youth week is "Rangatira mō āpōpō? Rangatira i tēnei rā! Leaders of tomorrow? Leaders of today!"
Young people don't want to wait until they're retired to take action. Many of them are eager to make positive changes in their communities right now. From organising rallies and protests to volunteering and mentoring others, rangatahi are already stepping up and making a difference across the motu. Don't you find their motivation inspiring?
The decisions we make at Te Mana Whakaatu – Classification Office directly impact young people, so we work alongside rangatahi to learn about their experiences and make changes based off their advice so we can reduce media harms for their peers in Aotearoa. Our Youth Advisory Panel is a diverse group of 16 to 19 year olds who meet with us monthly to express their views and perspectives on the impacts of harmful media and the way the Classification Office responds to those issues. They also attend selected film screenings to provide input into the classification process, support us with events, participate in consultations, present at hui, and submit on policy and law changes. In our work with young people we utilise Mana Taiohi – a principles-based framework developed by youth development organisation Ara Taiohi – to inform the way we work with young people. Here's how we implement it...
Whanaungatanga | Building and maintaining relationships
You don't need to be "cool" or up-to-date with the latest TikTok trends to work with young people. If you're genuine and authentically yourself, then you will easily build connections and trust, regardless of the age gap.
To get the most out of youth engagement, make your space relaxed and casual, play games, learn about each other's hobbies and interests, and share kai. Most importantly, you must listen actively and remind rangatahi how valuable, useful, meaningful, and important their views and experiences are. The more connected young people feel, the more they will thrive and the better your relationships will be.
Whai Wāhitanga | Agency, participation and empowerment
Being a young person in today's world can be a real rollercoaster ride. Sometimes they're left out of decisions that affect them, and other times they're forced to make big choices without much guidance. But it doesn't have to be that way! As adults, we can help them shape a better future by giving them a voice in decision-making.
To start, we need to break down the barriers that keep some young people from getting involved. Make your space a safe haven where they can share their thoughts without fear of judgement or being overshadowed. And once they have spoken up, take their views seriously. Show them how their input is actively making a difference.
When we empower rangatahi to participate in decision-making, we're helping them build confidence and self-respect. And the best part? By working together and combining our knowledge and experiences, we create outcomes that benefit everyone.
Mātauranga | Knowledge, understanding and skill
Despite common stereotypes that portray young people as lacking in experience or insight, they have much to offer society. With their fresh perspectives, boundless energy, and innovative ideas, rangatahi are perfectly equipped to tackle the challenges of tomorrow.
Each and every one of us, young and old, brings a unique perspective and cultural background to the table. By learning from one another and combining our diverse forms of knowledge and experiences, we can make better decisions which create a future that is brighter for us all.
While we're supporting their personal growth and positive decision-making, we can take a long, hard look at our own outdated practices and views. Together, we can create a world that is not only more innovative and forward-thinking, but also more inclusive, diverse, and just plain awesome!
New Zealand Youth Week is a great time to celebrate young people by recognising their valuable contributions and achievements. By empowering young people as leaders of today, we can create a more just, equitable, and sustainable future for all.
Links
2021 Youth Advisory Panel Report
2020 Youth Advisory Panel Report
Subscribe to our blog
Stay up to date with the Classification Office blog.