Wednesday
NZ release: 23 November 2022
Offensive language, violence Rated on: 23 November 2022
Episode 1: Wednesday's Child is Full of Woe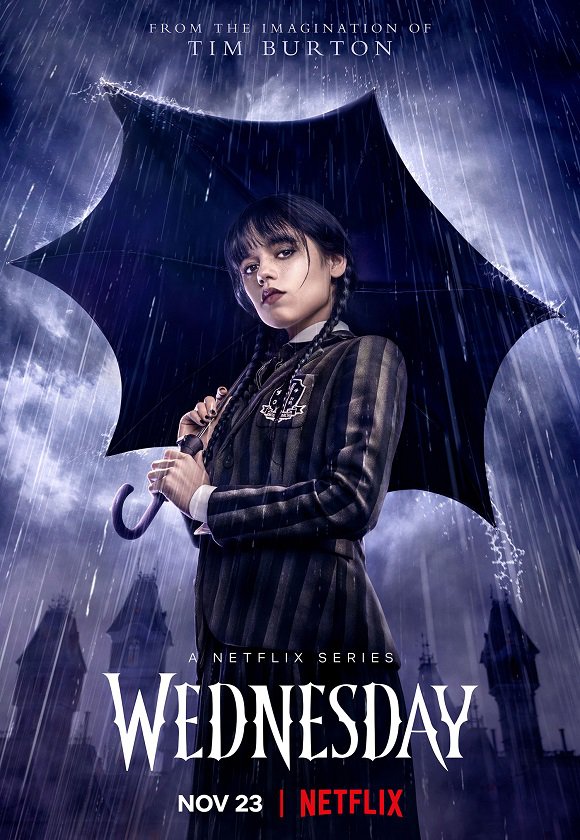 What's it about?
A member of the notorious Addams family, Wednesday can't seem to stick to one school. After getting expelled for setting piranhas onto a group of bullies she finds herself in a small town at Nevermore Academy – a school for the outcasts, the weird and the supernatural.
Wednesday soon realises this school isn't what she thought it would be and becomes interested in the series of murders happening around the town.
The facts
Created by Alfred Gough and Miles Millar. Tim Burton directs four of the eight episodes.
English language
Runtime: 45 minutes
Based on the character Wednesday Addams from The Addams Family, originally created by Charles Addams.
Why did it get this rating?
This series was self-rated by Netflix. You can find out more about self-rating by streaming providers here.
Horror
The series is a dark and deadpan comedy. It is full of supernatural creatures such as werewolves, vampires and sirens. Wednesday herself is psychic and is accompanied by Thing, a disembodied hand who is a family friend. After a car crash, a man is shown with a visibly broken neck.
The creepy imagery could be quite scary for younger tamariki and the deadpan humour would likely go over their heads.
Violence
The first episode includes bloody attacks and injuries.
A boy screams as his blood surrounds him in a pool due to being attacked by piranhas. A man is attacked off-screen in the woods by a mysterious monster. His backpack is later found covered in blood. Violence associated with bullying also occurs, including when a pet scorpion is run over by multiple bikes.
Offensive language
There is some offensive language in this episode but it is not strong. Thing pulls the finger to someone which is meant to be funny but could be offensive to some.
Cruelty
The cruelty of the bullies in this episode might be upsetting for tamariki who have experienced bullying or who are sensitive to mean words.
Further information
Recent featured decisions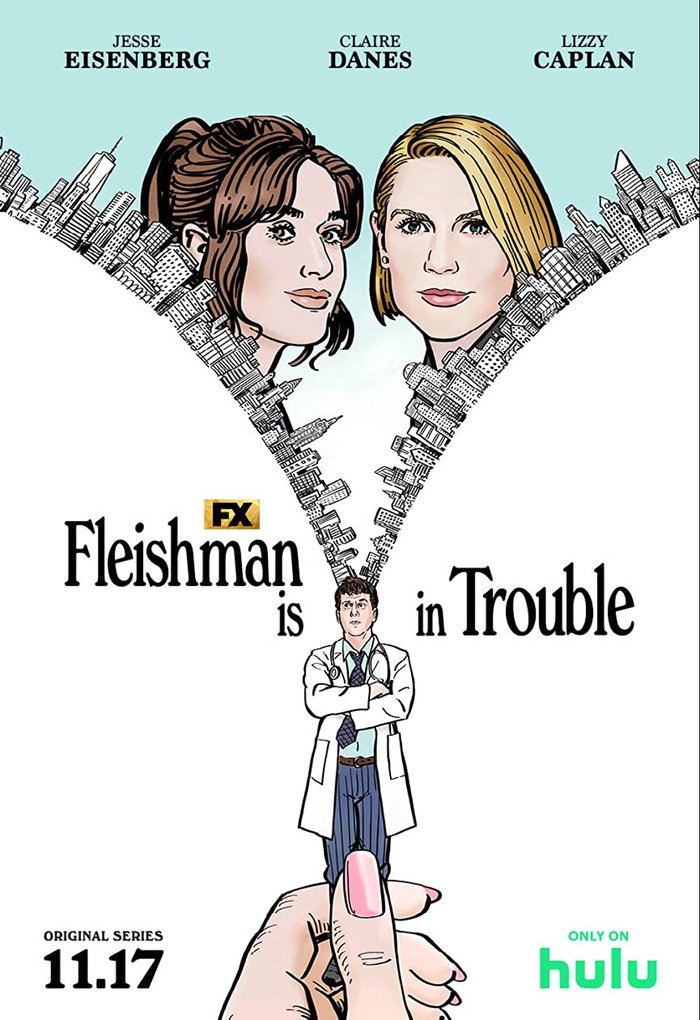 19 January 2023
Sex scenes, offensive language, nudity
Fleishman is in Trouble follows Toby Fleishman, a 41-year-old newly divorced doctor living in New York.
Toby is exploring modern dating apps and beginning to enjoy the sexual freedoms he never experienced in his youth when his ex-wife, Rachel, unexpectedly drops off their two kids and then disappears from their lives without an explanation.