Roald Dahl's Matilda the Musical
Bullying, coarse language Rated on: 25 December 2022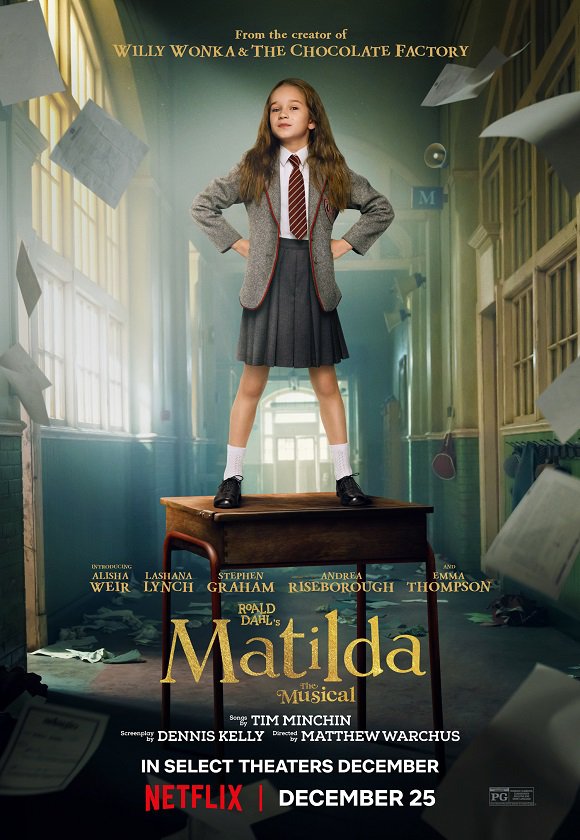 What's it about?
Matilda is an extraordinary child who spends her time reading every book she can get her hands on, avoiding her mean and neglectful parents. When she finally is able to attend school she quickly realises that the principal, Miss Trunchbull, is also a bully who torments children.
Fuelled by her brilliant imagination Matilda takes on the adults in her life in attempt to change her story.
The facts
Directed by Matthew Warchus
English language
Runtime: 122 minutes
Based on the children's novel Matilda by Roald Dahl and an adaptation of the Tony and Olivier award-winning musical.
Why did it get this rating?
This film was self-rated by Netflix. You can find out more about self-rating by streaming providers here.
Bullying
Most children know that they can come across bullies at school and in the playground, and that they can talk to an adult if they need help. However, when the adults are the ones who are the bullies this makes things a bit trickier. Examples of this in the film include:
A child is grabbed by her pigtail plaits by an adult and is thrown across the school courtyard into the bushes. Even though the child is unharmed and it doesn't look realistic this scene could be frightening for younger tamariki.
The "chokey" is a cupboard full of spikes where 'naughty' children are unfairly sent as punishment.
If your child has sensitivities around bullying or is nervous about attending school make sure to mātaki tahi (watch together) and talk about what is happening on screen. If they are uncomfortable, turn it off.
Coarse language
The mean adults in the film often resort to name-calling when talking with children and use words such as "brat", "snot-nose", "idiot" and "maggot" which could be startling for some younger tamariki who don't expect adults to talk this way.
Further information
Recent featured decisions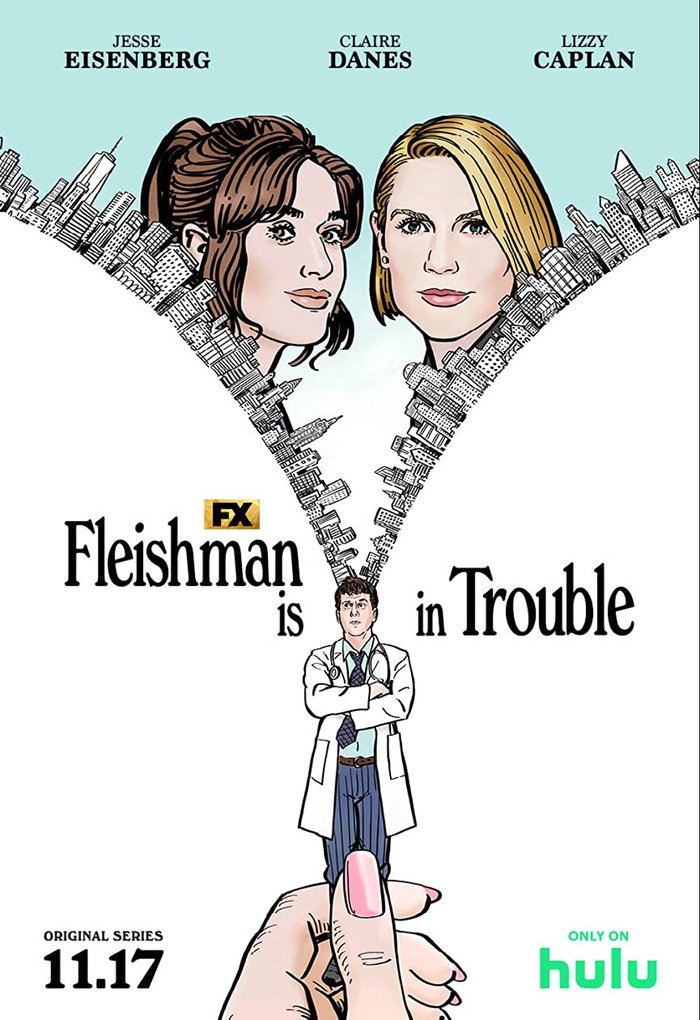 19 January 2023
Sex scenes, offensive language, nudity
Fleishman is in Trouble follows Toby Fleishman, a 41-year-old newly divorced doctor living in New York.
Toby is exploring modern dating apps and beginning to enjoy the sexual freedoms he never experienced in his youth when his ex-wife, Rachel, unexpectedly drops off their two kids and then disappears from their lives without an explanation.