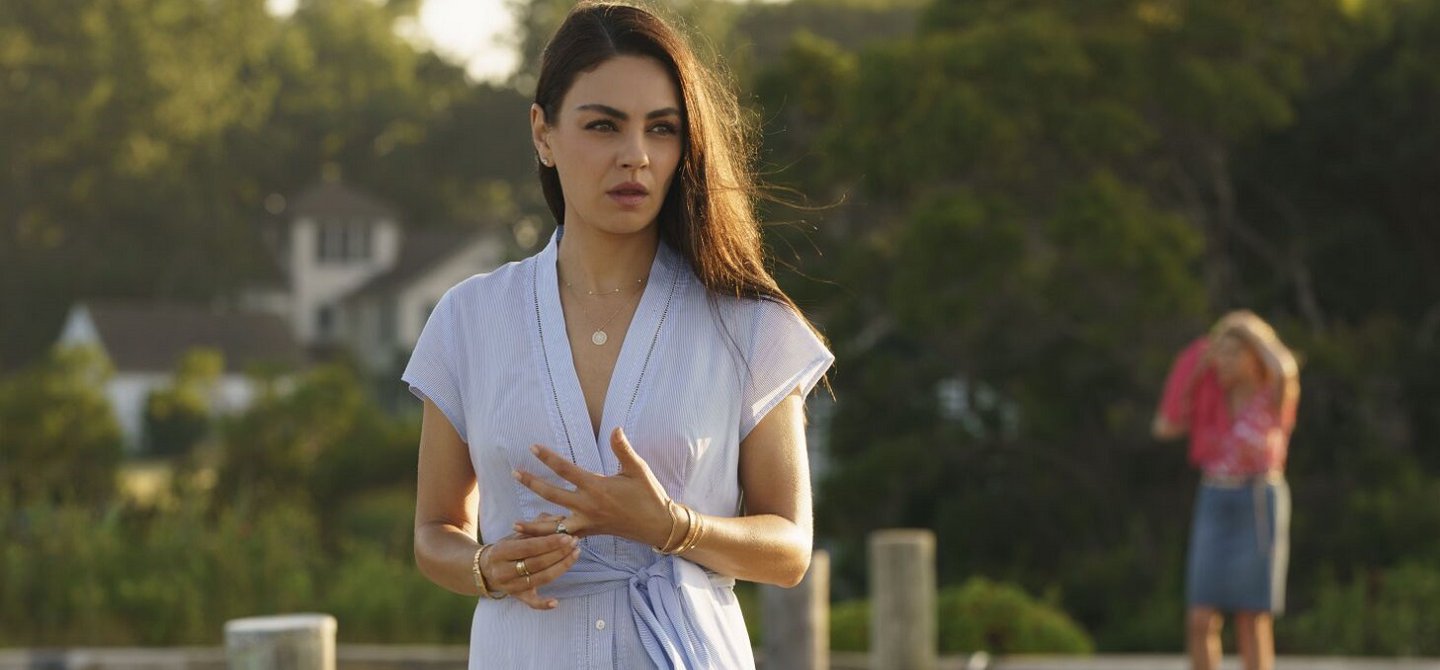 When trauma is involved, there are no spoilers

Caitlin on Oct. 13, 2022
This blog contains spoilers including references to triggering content such as rape, school shootings and strong bullying.
The new Netflix film Luckiest Girl Alive is hard-hitting and a lot to sit with. Before you press play, make sure you check the warning note to get a good understanding of the challenging content that might pop up.
By now you have probably heard of or seen Luckiest Girl Alive. With an age rating of 16 with a note for rape, content that may disturb, violence and offensive language, the Netflix film is hard-hitting and a lot to sit with.
Mila Kunis plays Ani Fanelli, a school shooting survivor and a rape victim - victim being her chosen label. The viewer is introduced to her when it seems like her life is together but shortly shows that she is still struggling to deal with her challenging past. It is introduced early on that she survived one of the deadliest school shootings ever to happen. Later you find out how she was connected to the two student shooters and the "gang rape" she experienced from her boyfriend and his friends.
Based off the novel by Jessica Knoll, Luckiest Girl Alive is said to have been drawn from the author's own experiences as a teenager. For victims, survivors and secret-holders this story will be relatable for many, especially our wāhine. And, although it can be empowering to relate to someone else's story on screen, all our lines are different when it comes to what we watch, especially considering any challenging experiences.
Before you press play on anything you watch or play, make sure you check the warning note to get a good understanding of what challenging content might pop up. And if you are watching with other people, check in with them and see what they like, and more importantly what they really don't like watching. Remember, spoilers are no longer a thing when trauma is involved.
If you are watching something that does contain hard-hitting themes and scenes, remember these tools to keep yourself safe.
If it is trending it doesn't mean you need to watch it
Check in with yourself and ask how you are feeling.
You can take breaks if you need a breather - the movie or series isn't going anywhere.
Really not feeling good? Turn it off.
Maybe you watched it earlier that day, that week, that month and you still can't forget it. Reach out for help. Filmmakers intend to make an impact with what they create but this shouldn't be at detriment of your mental health. Kōrero with you whānau or friends, and if you are struggling to find someone to chat with text or free call 1737 for support.
Helplines
Further reading
Why Luckiest Girl Alive Is Sparking New Discussions on Trauma
Detailed impactful content guide: Luckiest Girl Alive
Quick take: Luckiest Girl Alive
Why are ratings and content warnings important for me and my whānau?
How I wished my parents talked to me about upsetting content
Subscribe to our blog
Stay up to date with the Classification Office blog.