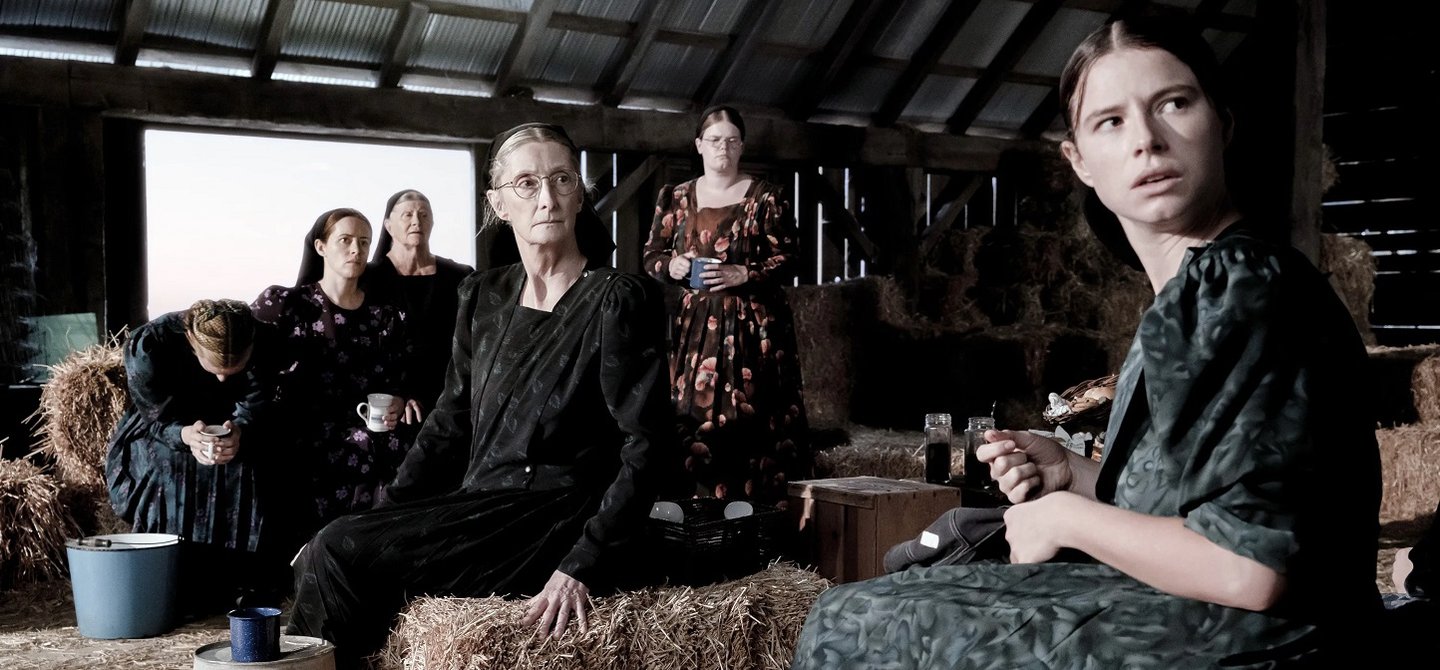 What is an RP classification and why is Women Talking RP13?

Rebecca on Feb. 16, 2023
An RP classification for a heavy topic, worthy of discussion and a wide audience.
It's illegal in New Zealand to take children to restricted films. That means any film with an "R" classification is too harmful for tamariki and rangatahi under the specified age to watch. Even babies aren't allowed into restricted films. That's the law, but there's one exception to restrictions and it's in the flexibility of an "RP" classification.
Films classified "RP" mean younger people can watch them but only with the support of a parent or guardian. That means a young person under the age on the label must be accompanied by a guardian to see the film. This opens up audiences such as school classrooms with a focus on English and media studies, or whānau with film-savvy rangatahi who would benefit from seeing the film. If you're watching the DVD or streaming the film at home, this means a parent/guardian must watch the film with anyone under the age on the label.
Our most recent RP classification is for Women Talking (released in New Zealand on 16 February 2023), which received an RP13. This classification means that people younger than 13 can watch the film, but only with a parent/guardian. Rangatahi aged 13 and over can see the film on their own, or with anyone else 13 or older.
The film covers difficult conversations between women about sexual assault in a closed Canadian Mennonite community. The men in their community have been drugging and sexually assaulting the girls and women for many years. A majority of the film is set in a hayloft, where the women debate the pros and cons of forgiving, staying, fighting, or leaving the only world they have ever known.
This is a heavy topic, worthy of discussion for people who are navigating their own difficult conversations, making sense of the world and each other, and learning empathy for their peers. Cinema has the power to transport and transform, which is why we didn't make this decision lightly. We believe this film has merit for young people, and that it is safe for them to view and discuss it, despite the difficult subject matter.
Parents and guardians know their children, their limits, and what topics are suitable for them. That's why content warnings are just as important to note as the age rating or restriction. The content warnings are signposts for the subject matter that will be shown and/or discussed in a film. In the case of Women Talking, the film has warnings for sexual violence and domestic abuse. In our quick take, we break down the warnings for the film even further: what you can expect to see and hear about sexual violence is spelt out as best we can without spoilers.
This is what our Classification Advisors say about balancing the right to freedom of expression with preventing injury to the public good in their decision to make Women Talking RP13 (sexual violence and domestic abuse):
Women Talking is an emotionally gripping and dialogue-heavy film about oppression, faith, and justice. It has a strong female-dominated cast and the subject matter is dark and challenging. The nature of the women's discussions, combined with the flashbacks to the aftermath of assaults would not be appealing or appropriate for children. While the themes and subject matter are dark and challenging, they are unlikely to have much impact on children who lack the life experience and knowledge to interpret the content. The flashbacks to the aftermath of sexual assault and violence, although brief and subtly presented, are still likely to be shocking and distressing to children, particularly where children are involved. However, the use of inexplicit dialogue and discrete images to convey sexual violence and domestic abuse significantly reduces the likelihood of harm to younger teenagers.
We think that interested young people may benefit from engaging with this film given its historical, cultural and social merit as a dramatisation of real events. An RP classification allows them to view it if accompanied by a parent/guardian who can mitigate the potential harms.
So we have limited Women Talking to rangatahi 13 years or over, or tamariki who are accompanied by a parent/guardian. This classification limits freedom of expression, but we think this is a reasonable limit to prevent injury to the public, particularly our tamariki.
Subscribe to our blog
Stay up to date with the Classification Office blog.