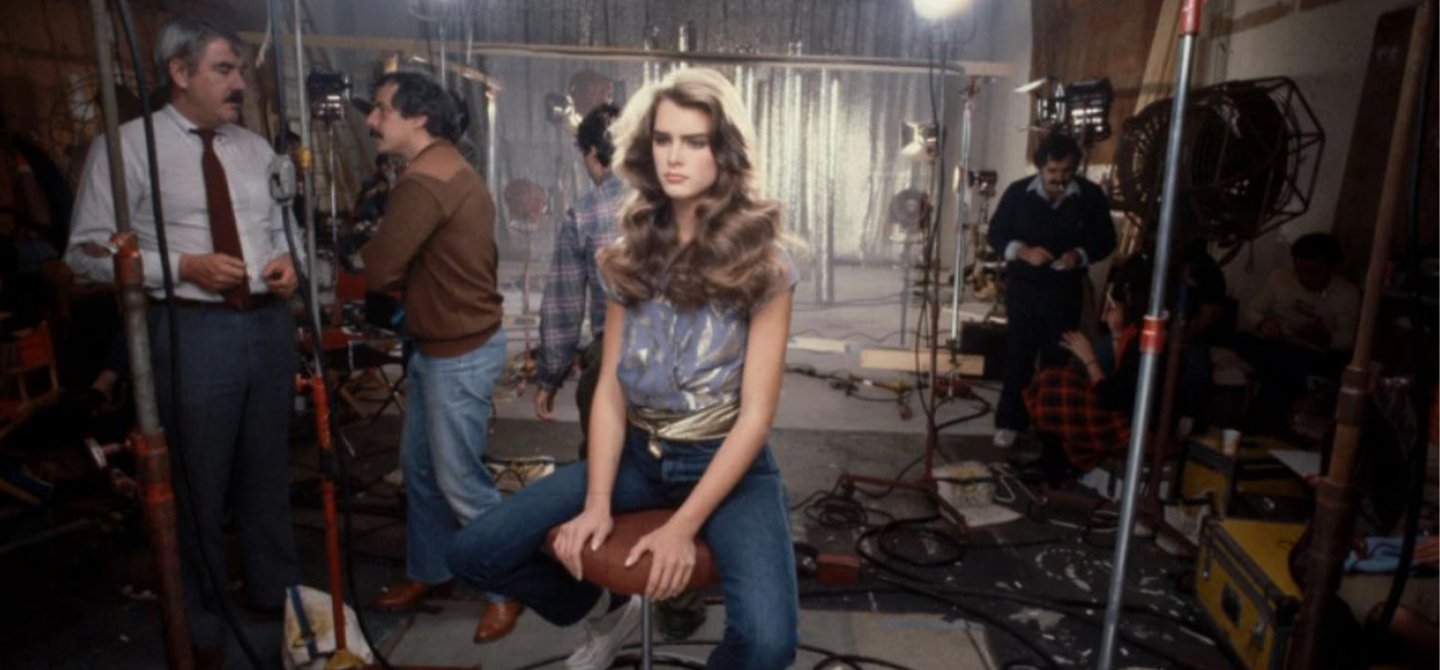 The dark side of being a child star: Brooke Shields' Pretty Baby and underage images

Georgia on April 12, 2023
The story of actor Brooke Shields, who was exploited and treated as a sex object as a child, is causing outrage and debate. But the documentary about her life growing up in the 1970s and 1980s can't be dismissed as the type of thing that only happened in the past. Social media means your child doesn't have to be high-profile to face risks.
The two-part documentary Pretty Baby: Brooke Shields provides a chilling example of how the objectification of a child's beauty can lead to exploitation and harm. As a child Shields was described as a "work of art" and a "beautiful painting". She was pushed into modelling by her mother and treated as a sexual object in films from a young age.
Shields reflects on shooting an ad campaign for Calvin Klein, where she playfully posed in a pair of jeans, but when her images were splashed on huge billboards across the world her adolescent body was instead treated like a sex object. She also talks about a disturbing incident where an adult male threatened to publicly share nudes that were taken when she was only nine years old.
This serves as a stark reminder that images from our past can resurface at any time, and once they are out of our control, it becomes impossible to determine who will view them and how they can be exploited.
While most parents would never put their child in such a position, we can unintentionally put them in harm's way. It's normal to want to celebrate and share your child's beauty online and help distant friends and whānau see your beautiful tamariki growing up, but there can also be unintentional dark consequences. Social media platforms have become a playground for sexual predators and some parents are unknowingly exposing their tamariki to harm by posting pictures of them publicly.
At Te Mana Whakaatu—Classification Office we often classify child sexual abuse material that has been sent to us from law enforcement. A lot of the images and videos are clearly produced for individuals with a sexual interest in children. However, some of these individuals also collect seemingly innocent images from social media feeds. We're sure many parents would be shocked to hear that the cute photos of their kids playing on the beach could possibly be used for more sinister purposes.
So, what can parents do to protect their children?
Consider the privacy settings on your social media accounts. Make sure that only friends and whānau can see your posts and be wary of accepting friend requests from people you don't know.
Be mindful of what you post online. Avoid sharing images of your tamariki in revealing clothing or provocative poses.
Talk to your tamariki and rangatahi about online safety. Teach them about the dangers of sharing personal information and images online and encourage them to speak to you if they feel uncomfortable or threatened.
By being more vigilant and proactive, parents can continue to celebrate their children while also protecting them from the risks of being sexualised online.
Further reading
If you are experiencing online harm you can contact Netsafe here.
Subscribe to our blog
Stay up to date with the Classification Office blog.