Mothering Sunday
Sex scenes, nudity and offensive language Rated on: 13 April 2022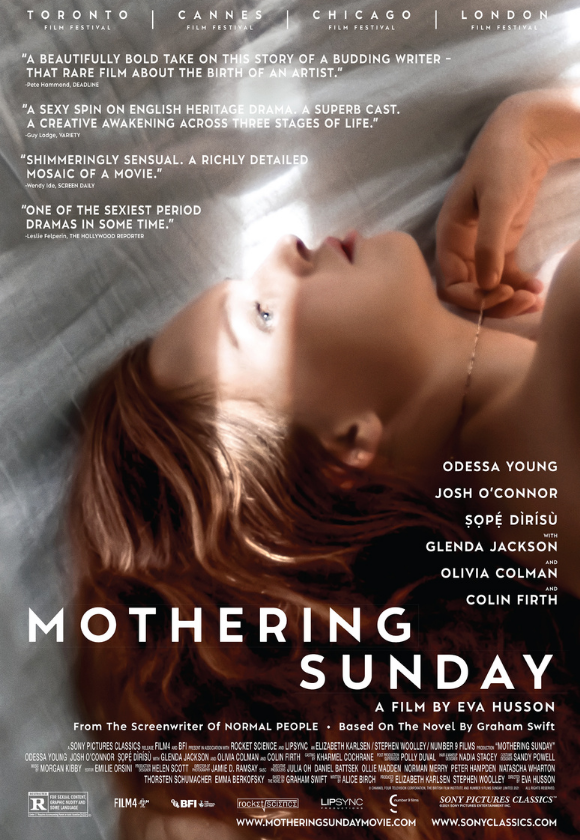 What's it about?
Set primarily in 1924, a young maid has an illicit affair with the last surviving son of an affluent neighbouring family.
The facts
British period romantic drama
Based on the novel of the same name by Graham Swift
Runtime: 104 minutes
Why did it get this rating?
The film deals with matters of sex in a frank manner and contains frontal nudity which is likely to be mildly confronting and confusing to younger viewers. However, this audience is unlikely to be interested in the film, nor are they likely to seek it out. They are also unlikely to be seriously harmed by the material should they come across itadvertently.
In light of these considerations it would be unreasonable to place a restriction on the film.
Sex scenes and nudity
The film has a scene where a couple spend several hours together. They have sex which is depicted briefly in a frank but inexplicit manner. Male and female frontal nudity is depicted throughout the scene in a naturalistic manner and there are depictions of blood and sexual fluids.
Offensive language
Highly offensive language is used a few times in the film. The word "f**king" is used once to refer to sexual activity and later used twice as an intensifier. Younger viewers may be momentarily startled by the language but it is unlikely to lead to long-term or serious harm.
Recent featured decisions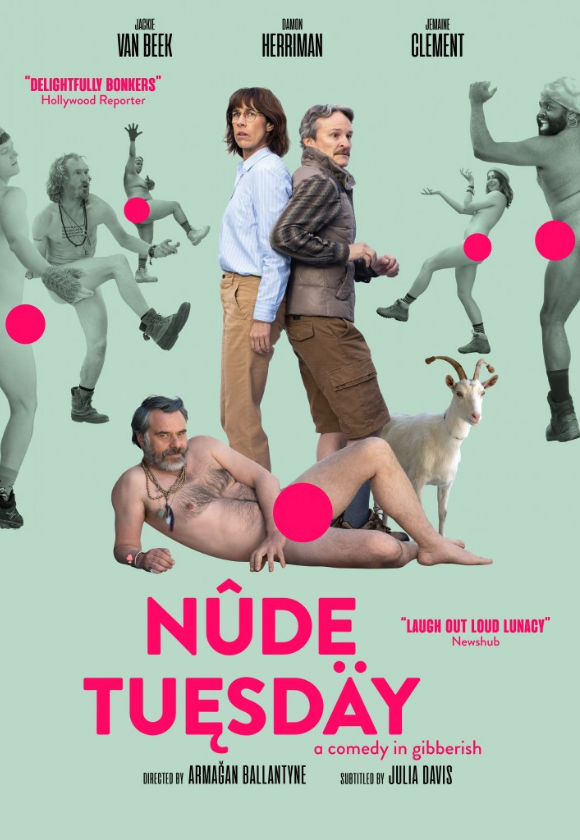 16 June 2022
Sex scenes, offensive language, sexual references, nudity and drug use
Laura and Bruno go on a couples' retreat in a last ditch attempt to save their marriage. At the retreat, they participate in bizarre workshops, tantric dance and listen to the lectures of sexual liberation guru, Bjorg Rassmussen, in an attempt to figure out what they want from their relationship.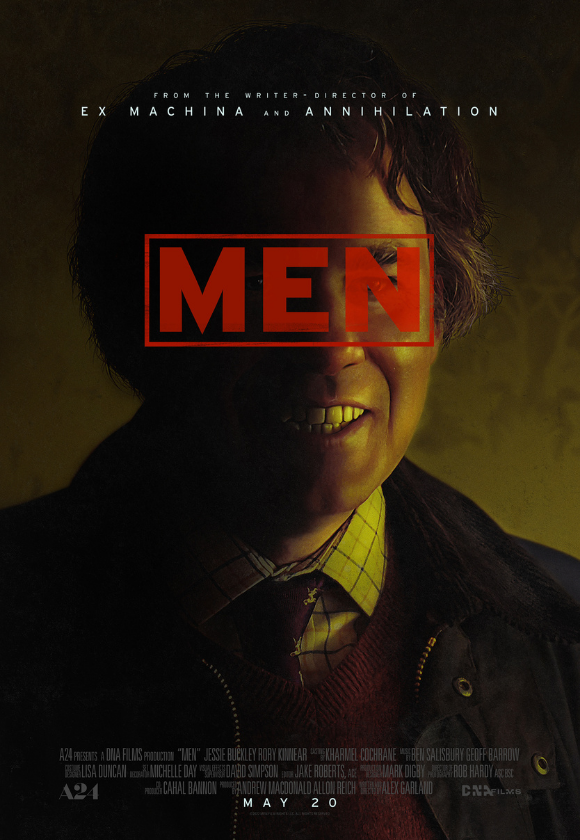 16 May 2022
Violence, offensive language, suicide themes, nudity and content may disturb
Harper travels alone to the countryside in order to heal after the death of her husband. What she thought was going to be a pleasant trip turns out to be a horror-filled holiday where she is tormented by a series of unusual men - who all look the same.