Coco (te reo Māori)
NZ release: 13 July 2023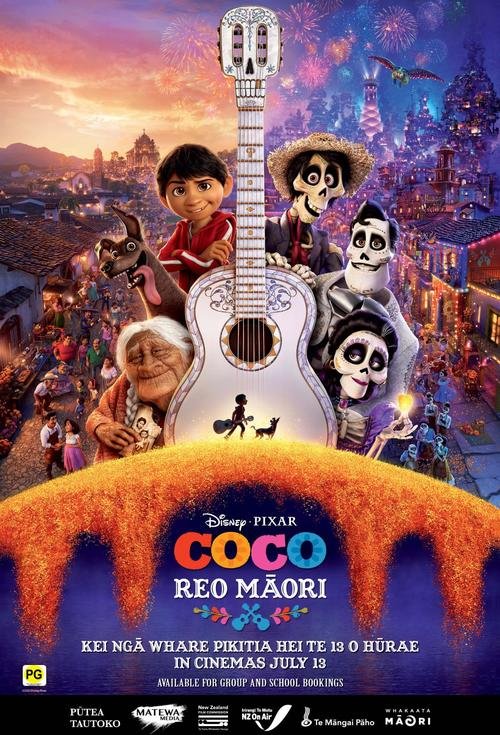 He aha te kaupapa?
E tōmina ana a Miguel ki te haere hei tohunga puoro, engari kua whakakāhoretia e tōna whānau. I muri i ētahi āhuatanga, ka tae atu ia ki te Whenua o te Mate, i reira rā ka mahi tahi rāua ko Hector ki te tūhura i te tika mō te hītori o tōna whānau.
Ngā meka
Te putanga reo Māori o te kiriata ā-whānau a Pixar i toa i ngā tohu Oscar a Coco
He mea whakahaere e Lee Unkrich (Toy Story 3) rāua ko Adrian Molina
Wā whakaatu: 105 mineti
He kiriata hākori nā te whare hākoritanga o Pixar (Inside Out, Soul, Luca)
He aha i whiwhi ai ia i tēnei whakatauranga?
I whakatau whakawhitihia tēnei kiriata e te Film and Video Labelling Body. Ka kitea ētahi kōrero anō mō te whakatauranga whakawhitinga i konei.
Ngā whakaahua whakamataku
Kei roto i te kiriata ko ētahi whakaahua ka whakamataku pea i ngā tamariki pakupaku pērā i ngā anga kōiwi e horo ana me te whakatū anō. He mea whakakata te āhua o ngā wāhanga whakamataku.
Tērā tētahi kararehe nui, he kaiārahi wairua, a Pepita, ā, he whakapakoko kararehe he āhua rite ki tētahi ngeru tino nui me tētahi kāhu whai whiore pēnei i tō te mokomoko. He kaitā tēnei kararehe, he whakawehi hoki. Ka kite tātou i tērā e ngengere ana, e turapa ana, ā, ka ohorere pea ngā kaimātakitaki tamariki ake i tana horu.
Ka mate tētahi kiripuaki i te paitini. Ka kite anō tātou i tētahi kiripuaki e whiua ana i tētahi pari teitei. Ka whētuki, ka mataku pea i ēnei kāpeka ngā kaimātakitaki tamariki ake.
Te whakarekereke
Ka puta he whakarekereke i ētahi wā, pērā i ngā tāmitanga e rua o tētahi kiripuaki e tētahi pere. Ka tino wāhia e tētahi kiripuaki te kita a Miguel i tētahi tohetohe nui.
Ētahi atu mōhiohio
Recent featured decisions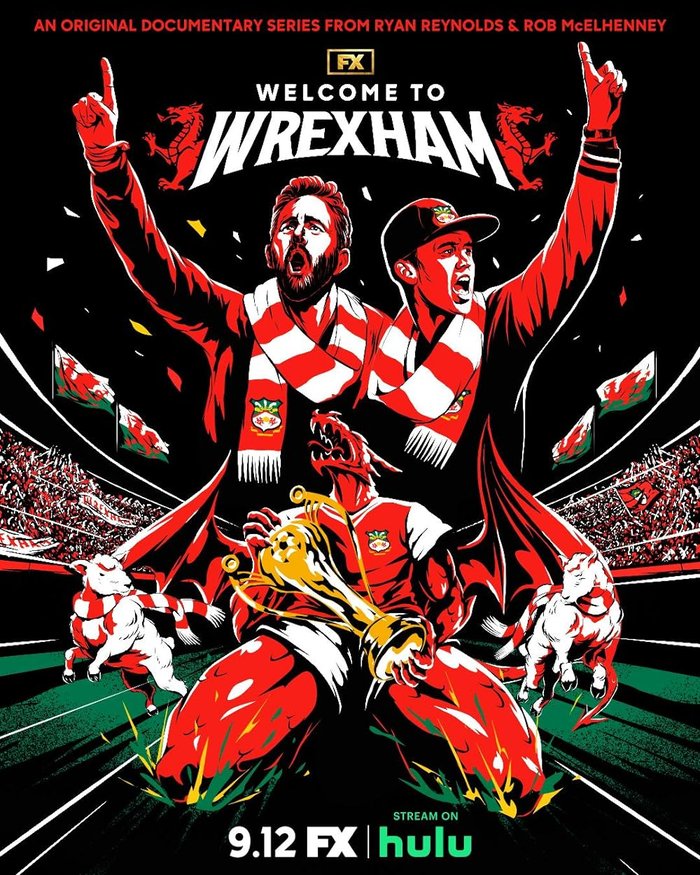 12 September 2023
After falling just short of promotion last season, Wrexham AFC, Ryan Reynolds, and Rob McElhenney return for a new season with the hopes of promotion in one of the most challenging leagues in English football.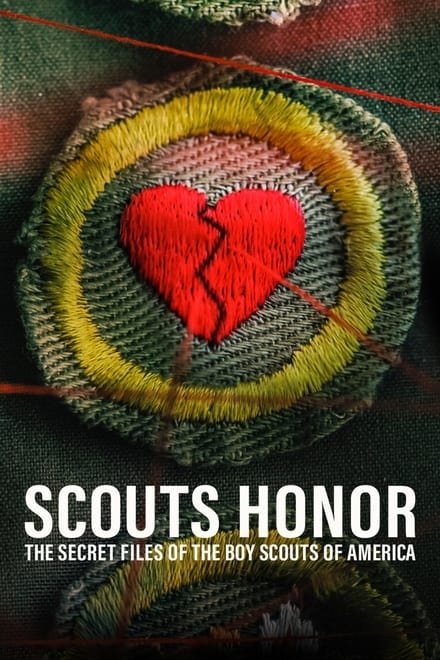 07 September 2023
Content that may disturb, sexual violence themes
Survivors, whistle-blowers, and experts recount the Boy Scouts of America's decades long cover-up of child sexual abuse cases and its heartbreaking impact on so many.